These generous, creative mentors are trail-blazers who figured out how to turn their passion into profit the hard way, through trial and error and years of experimentation. And they're sharing everything they know to help you reach your goals in 2017!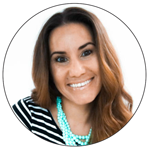 Grow Through What You Go Through with Amber Harder
A session filled with fun-hearted stories about how I went from crickets in my Etsy store to non-stop cha-ching $$$. Seriously, people — I make over $200,000 in my businesses and you can, too! Learn how I took my worst and most horrible challenges and turned them into wins, how I went from hating to see my competitors to leading the pack, and how I crush copycats! Tune in to learn bad-ass mindsets to set you free in 2017.


Manifestation for Creatives with Angie Noll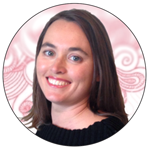 The session will cover how writers and other creatives can set their goals in such a way that they leave space for the Universe to help them (not necessarily SMART goals). In this way, goals are simply dreams to manifest. I'll share an easy but effective 4-step manifestation process and we will cover how and what kind of divine guidance can be enlisted in the creative process, so that the writer, artist, creative will leave the session knowing that she is definitely not alone in the creative process.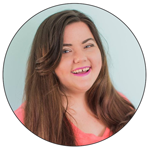 Why Your Creative Dreams Need Your Imperfection with Ashley Beaudin

When we're starting to pursue our dreams and creative projects, we can easily get paralyzed by how perfect we think things need to be. In this session, I will show you the greatest thing you can do for your life and business, is not to be perfect, but to be imperfect. We'll dig into three specific ways your imperfections can empower your creative dreams.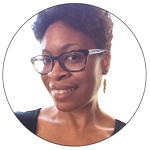 Visual Mapping To Attract Your Dream Customers with Chanelle White

This session is designed for visual thinkers who struggle to "write out" any strategy or plan when it comes to your creative business. Instead of wracking your brain for the right words, I'll teach you fun visual mapping exercises to help you define your dream customers and illustrate a plan to attract them to your creative business. By the end of the session, you'll create a dream customer storyboard that will serve as your visual compass for growing your tribe.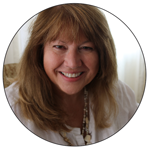 Dream Hatching: 7 Questions to Clarify Your Creative Purpose with Constance Mears

Mythologist Joseph Campbell says there's nothing worse than climbing the ladder, only to find "you're on the wrong wall." In this session you'll embark on an adventure of inquiry, answering 7 questions that will uncover clues to an abiding purpose or passion. In the words of Mary Oliver, "What is it you plan to do with your one wild and precious life?"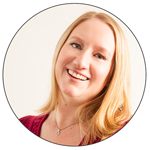 Create Your Dream Team: Survive and Thrive While Scaling Up Your Creative Business with Crystal Stranaghan

Growing your business and your income doesn't always mean working more hours! There are lots of ways to scale up your business (and your PROFITS!) without compromising your passion, your purpose or your products. You'll learn easy to apply tips and tricks to make sure your team is growing at the right speed, with the right people, and in a way that will bring you joy, NOT stress while you transition from a "ME" company to a "WE" company!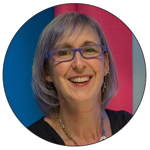 How to Use Milestones to Rev Up Your Creative Confidence with Donna Barker

Taking advantage of our life's milestones — births, deaths, significant dates — we can harness unlimited power to recreate ourselves as the person our soul is begging us to become, no matter how old we are. Don't have a traditional milestone coming up at a convenient time? No problem! We'll also talk about how to create the milestones we need to access the courage that comes from these life-changing events.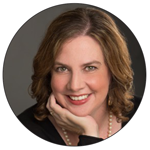 A Writer's Performance Review - Creating a Plan to Reach Your Creative Goals with Eileen Cook
In this session we'll focus on practical ways to evaluate your own abilities and create a plan that moves you towards your personal creative goals using tools similar to performance reviews and business planning. You will learn how to apply these tools to the creative process to get the results you want. You will leave the workshop with the skills to create your own plan to help support your creative dreams and goals.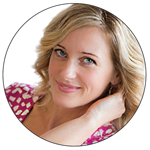 Self-Care 101: How to Avoid Burnout and Thrive in Your Creative Business with Emily Madill
Emily Madill will offer tips and strategies to avoid burnout and overwhelm along the path to building your dream business. It is possible to enjoy the journey as much as reaching your goals! Emily will help show you: the power in creating a personalized self-care practice, how to quiet the voice of self-doubt and overcome the feeling of overwhelm, and useful tips to keep your dream alive long-term.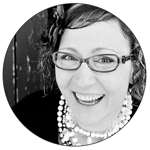 The Brand of You: Creating Your Professional Identity with Jessica Sprague
We all know how critical a company's visual branding is - the biggest companies spend a fortune on logos and packaging. The same care should be taken with visual branding for your own company, but that can be hard in a business where you're selling YOU as part of the package - your skill, your time, your creativity. Sometimes it's hard to even tell the difference between you and your business at all. In this session, I'll walk you through my special three-phase process for developing your own brand identity. We'll take some time to put real words on the look we want to present to the world. Then I'll show you how to translate that description into a visual identity that truly reflects who you are and what you have to offer. You'll come away from the session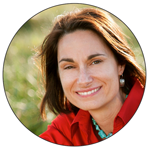 Turn Left to Go Right: Productivity for Creatives with Kelsey Browning
You're probably a one-woman shop, and you often feel like Stretch Armstrong just before his arms snap off. Because you not only produce the work, but you have to plan it, market it, and do the admin tasks associated with it too. By utilizing a few tools and techniques in this talk, you can bring calmness and contentment back to your creative life. You'll be able to focus on the most important tasks for your creative career, and at the end of the day, be satisfied with a day well worked!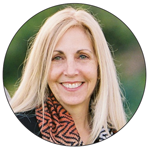 The Wabi Sabi way of Transforming Fear into Creation with Kim Klein

Fear holds many of us back from turning our creative passions into our soul work and sharing it with others. We are afraid that we're not good enough, that our work is not good enough, that we don't meet the mark and will be judged and ridiculed by the outside world. With the help of Wabi Sabi, the Japanese philosophy where beauty is seen in imperfection, we can move forward with confidence, trust, and the knowledge that both we and our work are absolutely "perfectly" imperfect.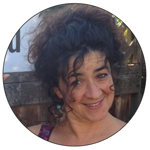 Joy-based creativity and how to say YES to possibilities! with Laura Lavigne
Let's explore the deep joy and big rewards of co-creating with Life. Let's talk about the power of giving a strong, essence-based "Yes!" — to our creative dreams, long before we know the how. Let's talk about magic, passion, and the wild ride of joy-based creativity.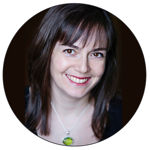 Mama Made It with Michele Fogal
Automate. Delegate. Compartmentalize. Make space in your life for creative wonder with these mother-tested Sanity Recipes. We'll focus on: how to make space and time for creativity in a busy life, how to rally your own buy-in in pursuing your creative dreams, and how to tailor solutions to your own likes and dislikes.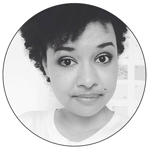 Using Pinterest to Create Passive Income with Michelle Rohr
Over the last 18 months, I've been able to create a consistent passive income from printables, using a magic ingredient – Pinterest!
In this session, I'll share my best tips for how you can leverage Pinterest for passive income as well.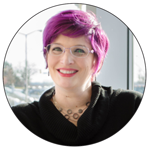 Podcast Guesting: The new "Oprah" for marketing your business? with Nicole Holland

Learn how to attract your ideal clients and customers by getting featured as the go-to expert on great podcasts. You'll learn: what a podcast is from a creative marketer's perspective, why podcasts are one of the best ways to develop high value relationships with potential clients, build brand recognition and gain exposure for your work, what kind of creatives should be focussing on podcast guesting as part of their marketing strategy, and how to be a great guest!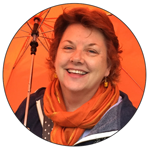 You Can Die of "Exposure" with Sam Hunter

This live, interactive discussion with summit participants is about recognizing the value and talent in making hand-crafted work. It's a call-to-arms to stop working for free. We'll talk about how to track the cost of what you make, why you shouldn't work for free, and share snappy comebacks for conversations with people who question you when you decide to charge what you, and your craft, is worth.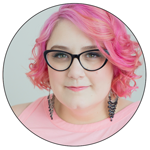 Showing Up Authentically - Why the World Needs Your Story with Seryna Myers

In this session we'll discuss the importance of bravely embracing your authentic self, and living it fully. You'll leave knowing: how to stop hiding and show up fully, how to embrace who you are and rewrite old stories, and how to avoid burn out and 'vulnerability hangovers' with deep self-care.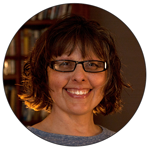 You're Never Too Old to Take a New Path in Life with Shannon "Shan" Fannin

You will learn that everything you've done until now will come in handy on your new path. That what goes around, comes back to you in a BIG way — why it's important to 'give back'. And how Time Management + Delegation = Balance (Psst! Even Super Woman needs a break!)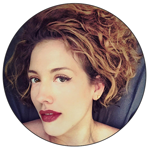 Patreon PRO Tips with Shayla Maddox
All things Patreon, from frequency of posts to engaging with your fans and how to make your artistic content exciting for the internet crowd. We're now free to document our own art history, live as-it-happens. Ways that help include using available technology to ease the process! Take excellent, interesting photos and use video to communicate your story! Your fans want to hear about you and your life and what goes into the making of your art. These and other tips for building a successful Patreon community.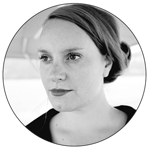 Does Your Inner Critic Rule Your Life? with Victoria Welsby

Self-doubt can rule our lives, stop us from doing the things we really want to do and living in a way that is truly authentic to us. Good news is that you can unleash your inner Confidence Warrior with some straight forward techniques that you'll learn in this talk! When you leave this session you'll understand why you have an inner critic, you'll know how to unleash your inner Confidence Warrior, and you'll have learned a clear and straight forward technique to overcome fear and self doubt.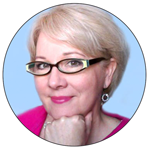 The Biggest Money Mistakes Creatives Make and How To Avoid Them with Wendy Dewar Hughes

Info coming soon!