by Jeanette Hubbard
Jeanette Hubbard was brought up in Iowa to be a very good girl. Then she moved to Portland, Oregon, the city that prides itself on weird. She has utilized her degree in English from the University of Iowa in a variety of jobs, including driving a school bus, selling car insurance, and growing, (and sometimes killing), plants at her wholesale nursery west of Portland.
Finding humor in the absurdity of life, and the world around her, has enabled her to survive the tribulations that life has thrown at her. She loves writing about people who blunder from one crazy situation to another. She draws on her own experience of saying wildly inappropriate things to one and all to help develop her plots and characters.
---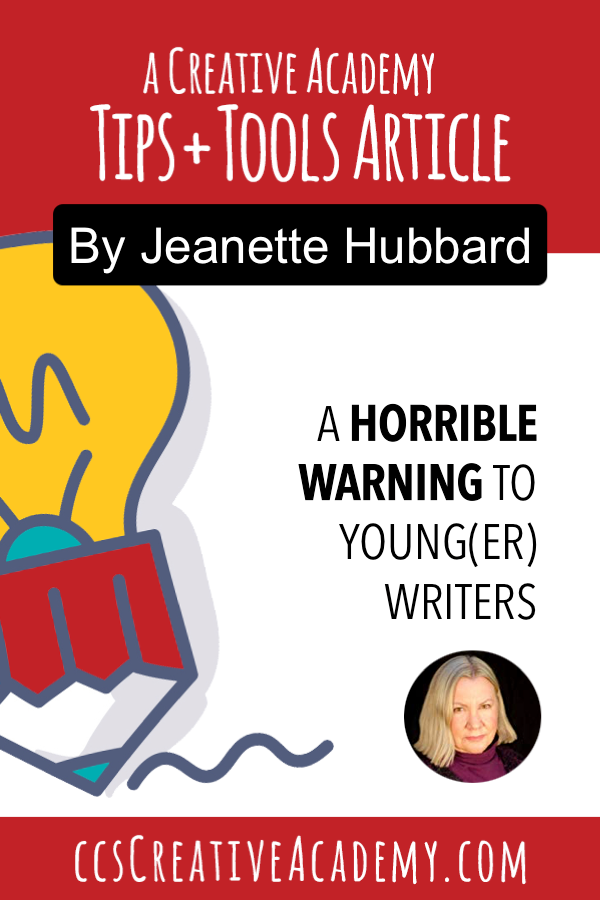 When you get to be my age you can suddenly be overcome with an uncontrollable urge to preach to younger women about the pitfalls of life. I've discovered that this is seldom appreciated; they roll their eyes or simply let them glaze over in boredom. I'm resigned to the fact that since I cannot be a good example, then I must content myself with being a Horrible Warning.

Don't wait to start writing till you're in your 60's. It can be done, I think I'm proof of that, but it is so much harder. I'm one of those people who always wanted to be a writer. I was even in the undergraduate writer's workshop at the University of Iowa. It was not a good experience for me. It was a particularly snarky group and I came away with the feeling I was a bad writer.
What I didn't realize then was that I was probably never going to be a 'literary' writer, but I could be a damn good writer in other genres.
I went decades with great stories circulating in my brain but never being written or completed. It took a divorce, a crushing recession and loss of my job to get me to finally sit my butt down and finish a novel. I was so proud when I completed my 110,000 word thriller. It had a vile serial killer with the same name as my ex. It was cathartic and I had finished something! But I never polished it or tried to submit it to anyone.
I tell people that my first published book was a palate cleanser from the nasty thriller. I discovered that I am happier when I write funny. So here is advice number one: write what you enjoy. It may not be what you read all the time, but you must get pleasure out of your writing or you won't do it.
Now I was sitting on a completed manuscript and I didn't know what to do with it. I had never joined any writing groups, gone to any conferences, or become friends with any other aspiring writers. I had no network to help me find the things I would need to be a success. So I joined a couple of writing groups, I went to conferences and learned more about the craft of writing. I explored social media read blogs about the art of promoting myself and my work. I joined the community of writers.
But the important piece about this is, don't run around shouting, "Buy my book. Read my book. Review my book." That comes later, and in small doses.
You actually have to make human connections with people. And surprise, these people are not snarky. They are generous, funny, intelligent and damn I wish I had done this decades ago.
Many of my new friends will never read my book, some who do, might not like it. That's fine. But they will still support me and offer me advice when I ask for it.
---
Find Jeanette and her writing in these places:
JeanetteHubbard.com — Amazon.com — Goodreads— Facebook — Twitter — Pinterest

---
Want to know about new posts in the Procrastinator's Paradise?
Join our free Resource Room! Not only will you get access to lots more great content to help you on your path to publication, you'll also be added to our once-a-week email in which we share updates of content here and even more tips for writers.
Honestly, we are the best tippers around! (Maybe not the best punsters, though...)