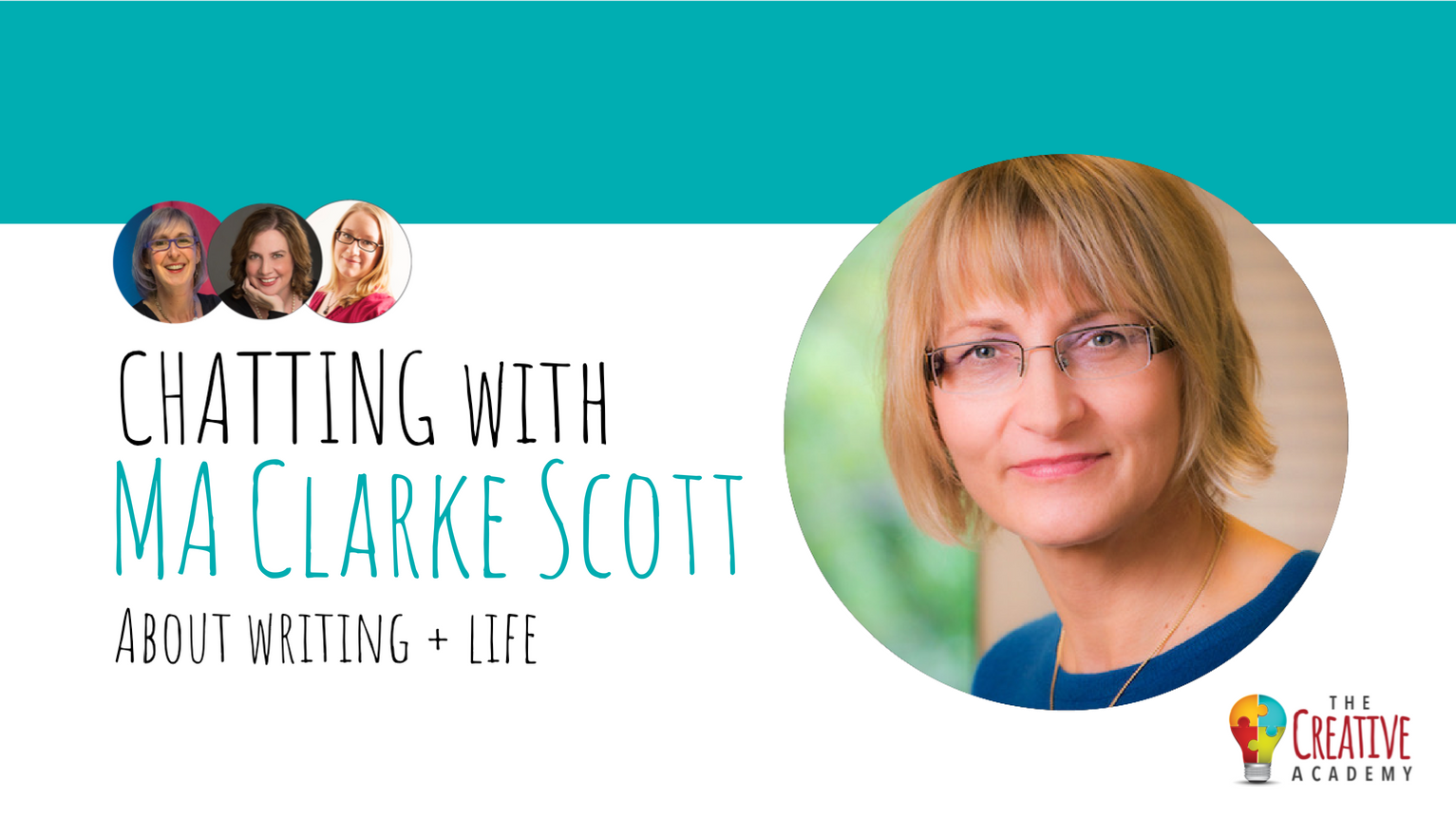 ---
Meet Mary Ann...
M A Clarke Scott loves to write about young women on journeys abroad who discover themselves and fall in love while getting embroiled in someone else's problems… and professional women struggling to balance the challenge and fulfillment of their career with their search for identity, love, family and home. She also loves to weave dramatic relationships into close-to-home sci-fi adventure plots, particularly in the steampunk and cyberpunk sub-genres.
M A lives with a small menagerie of large men and small mammals on the beautiful West Coast of British Columbia, and though she knows she lives in paradise, still loves traveling the world in search of romance and adventure. When not writing, she can be found painting, cooking, cycling, hiking trails, doing Pilates and yoga and of course, getting lost between the pages of good books.
---
If I could do it all over again, I'd ...

Get myself a supportive writers community earlier so I didn't suffer so much angst. I had a great critique group early on, but I needed a wider community with a broader spectrum of experience, and more resources. My learning skyrocketed once I joined my local RWA chapter and got to know other authors there. I also might take a few more courses on fiction writing so I didn't have to make it up myself.

If anyone tells you that you're not really a writer ...

Wha-at? I'm so over that.
To become a better writer, I had to...

Write. Read. Get editorial feedback and learn to love revision. Also, importantly, I had to delve deeply into story structure and character archetypes. That is my superpower.

When I just don't have the motivation to sit down and write, I...
work on author platform, branding and marketing. Obsessively.
When I get stuck in a part of my story/book, I...

Mull. Read. Take walks. Make notes. Invariably it's because I don't understand something about my character that I need to figure out. It always comes eventually.

When I get feedback on my writing, the way I handle it is ...

I'm just happy anyone's reading my work. If it's a critique, I'm patient with myself and grateful someone took the time to give me feedback that will help me improve. If it's a review on Amazon or Goodreads, I'm just plain happy a reader took the time to share their opinion.

My favourite distractions from writing include ...

Baking. Instagram and Pinterest (ack!) Binge-watching Netlfix shows.

My favourite writing-related website or podcast is ...

I like Jane Friedman. Writer Unboxed. diyMFA by Gabriela Periera.

What motivates you to write?

Well I've studied and done a lot of things. Architecture. Gerontology. Various careers. They were not all universally right for me. Writing is the thing that makes me happy and fulfilled on every level. I love fiction and always have. I love story. I love the process. I enjoy spending most of my time alone and in my head — that's just who I am.
I love holding books in my hand, smelling them and feeling them. I love them as objects. And I love the impact books have on my life. On who I am and how I experience the world. I need to be a part of that.
I also love the book and writing community, which is generous and supportive like no other. I also kind of like my identity as a writer. It feels right. A coat that fits. Like I finally got it right. This is the true me.

What scares you as a writer?

Exhaustion. Blindness (literally, my eyes stopping to work). Fear of not being smart enough to execute my own ideas, or maybe intellectual laziness.

When did you know you wanted to be a writer?

Maybe always. I was an early reader and have always had a love affair with books. I started my first novel at age nine, but abandoned it for my architecture career. I also love art and drew from the time I could hold a pencil. So there were always those two urges pulling, and I haven't learned to balance or integrate the two yet.
When I was young I had a life list, things I wanted to be or accomplish. Art is the only major thing I haven't given enough time to yet. Right now, it's all about writing. Two things have taught me about patience, commitment and perseverance: motherhood and writing.
Describe your path to publication. What roadblocks did you encounter?
As I said, fear and indecision. I was paralyzed, waiting for someone to come along and give me approval and permission, to tell me I was good enough. I was too afraid that someone would judge my work harshly, and therefore I would be deemed a failure, a fraud or shallow. Those were my personal demons.

How did you handle rejection or critical feedback in your early writing days?

So badly! I had complete crises of confidence, over and over. It was ugly. Initially I felt the need to explain and justify and defend every choice I'd made. I took everything so personally, as though it was criticism of me, and not my work. I grew as a writer and I got over it.

What does your writing routine look like?

Haha. I really don't think I have a routine. I'm not a routine person. I have maybe… patterns, seasons. I don't write every day. I work on projects, and when I'm working, I'm immersed, obsessed.
When I finish, I take a crazy long break and do other things. I don't seem to write between early December and late January. I usually am not writing in July and August. It might look like procrastination or writer's block on the surface, but I know whether I'm writing or not, there is no try, as Yoda would say. I just do it.
There's a long wind-up period when I'm preparing to work on a project. What it might look like is that I'm avoiding the project, but it's filling me up. I poke and prod at it, start to shrug it on like a cloak. It's heavy, and I'm reluctant, so it takes me a while to commit. And strangely when I'm working on one project, all the others make a lot of noise, as though competing for scarce resources. I have to shush them.
If I wrote all the time, I don't know. Maybe I'd be more productive, or maybe I'd burn out. I'd be harder to live with, I know that.

What are your favourite writing tools/resources and why do you love them?

I adore Scrivener. It's my everything tool and things were very messy until I tried it. I also need a timeline, and am experimenting with Aeon Timeline but it's too soon for me to say. I also need a mind map tool to keep bits and pieces organized or my head gets too busy and overwhelmed and then seizes up. I started with Simple Mind and am now trying out Scapple. Both Scapple and Aeon work with Scrivener so that may be the way to go. I also love Vellum for publishing. I use Asana as a management and planning tool.
Those are all really smart tools that make life much easier for an author. There are many other things that I use in my work on author platform and marketing. Too many to name, and I'm experimenting all the time. Perhaps I'll eventually work out a system I'm happy with that doesn't require constant tweaking but it's early days yet.

Are you a plotter or do you write by the seat of your pants?

Definitely a plotter, though sometimes the story will take a detour, or a scene will unfold that I didn't plan or expect. There's always room for the inspiration of the moment as the first draft is being written. Sometimes I know what needs to happen, but not how, and that unfolds one sentence at a time. But I always know where I'm going.
What is your favourite part of the craft, and why?
It's as much plotting as it is character development. I love plotting the interconnected arcs, structuring the stories. That's what story is about for me.

How do you know when a story is working well?

My excitement level. And maybe to the degree my characters chatter in my head and run away with the story. And also the weird little epiphanies I have while writing, unplanned but welcome connections and insights that add complexity, depth and elegance to my writing. It says to me that I've tapped into something larger than myself.

Do you have any tips for revision?

The first round for me is about letting the dust settle and looking to see what I wrote, and whether it was what I meant to write. Whether it's more or less working. I add layers, tune characterization, dialogue, motivation. Making sure what the characters do makes sense for where they are on their arc, and that every scene serves a purpose. I also need to trim out description, but that often happens later when I'm looking at pacing and narrative distance. Somewhere in there I need fresh eyes on my work. Very often I'm blind to whether my main character's are sympathetic, because I don't lay that out properly at first. I don't know if I have tips. Don't be too in love with your own words, I guess. They have to serve the story.

What is the best writing or publishing advice you've been given?

Let the character's goal and motivation determine the plot and how they will react to stimulae.

Tell us about your most recent writing project and what inspired you to write it.

The book I'm working on finishing and revising is book 2 in my Life is a Journey series, called A Forged Affair. It involves a protagonist unlike most I've written so far, and that's interesting and challenging. She's a very athletic, risk-seeking, confident woman who is hiding from her own emotional needs. It's set in the south of France, in a fictional village inspired by one of the Beaux Village where my family and I spent a month several years ago. It encapsulates everything I love about travel and culture. While we were there, the annual summer Medieval Festival took place, and my imagination soared at the possibilities. There was so much inspiration there. History, architecture, landscape, food, wine, art, people. So much to work with. Setting is an important component of the books in this series, and a sense of discovery.
Did/do you have a writing mentor or guide? How did/do they help you?
I've had many guides, for short periods of time, and learned from many talented writers and teachers. But I've never formally studied creative writing, so there was never a comprehensive education or oversight. I think I've learned from each of them what I needed in that moment. I'm sure many great lessons fell on deaf ears because I just wasn't ready for them.

What advice do you have for using a critique group or beta readers?

Do it! You can't see your own bad habits and weaknesses so you have to have people you trust to read your work at various stages. Accepting criticism is a skill like anything else; at first you're bad at it. I think the most important thing is to take it in, let it settle awhile and go back to it again and again. Your heart will calm itself, the scales will fall from your eyes, and your writing will be the better for it. But through it all you have to remain true to your own goals, your voice and your story - so you don't want too many critics.

Writers are told we need a brand. How would you describe your brand?

Authentic, sophisticated, evocative, intelligent, empowering.

What do you love about the publishing process and what do you find challenging?
I am indie published, and although there are moments when I think... I wish I had this or that aspect of a traditional publishing career, like translations or distribution or a dedicated editor, I'm generally very happy with my choice so far. I love the autonomy of being indie, and making my own story and design decisions. But I do find book marketing overwhelming and exhausting. I sometimes feel isolated and out of my depth. I think it gets better as I learn more and assimilate more. I both love and hate that there are so many things to learn and do. It's not boring or repetitive!
What do you wish you had known before you published your first book?
Oh, I don't know. There are many things I know now that I didn't know then, but I'm glad I didn't put it off any longer. I needed to drop kick that flawed baby out into the world just when I did. There is no perfect. It is what it is and I'm okay with it. And as for the publishing and book marketing world, well that's a kaleidoscope of moving parts that's hard to pin down so you can't go backwards.

What do you feel was your biggest turning/tipping point in your writing and publishing career to date? Why do you think it was so important?

I'd say my decision to publish a couple of years ago. Until then, I was tied up in knots of insecurity. Once I realized it was me holding me back, and embraced both risk and the possibility of failure, I was able to remove that block. I'm not afraid of failure anymore. I write and publish because it's what I want to do. I don't need permission or approval from anyone else anymore. That realization and decision has removed so many obstacles and freed me to pursue my own writing goals.

Do you have any resources on your own website that our readers might find helpful?

I have a few essays, and a couple of rather long blog posts, in which I explore ideas about women in fiction, romance, the heroine's journey and story structure. They're just my rambling thoughts and sometimes rants. Perhaps helpful, perhaps not. I've given several presentations on romance fiction and the heroine's journey, and my ideas are evolving. Perhaps one day I'll put it up there in some coherent fashion.

What do you hope your readers get from your books?
It's my hope that readers of my books are immersed in entertaining, real-life contemporary stories of women who they sort-of recognize and can empathize with. I hope that by taking them on a journey of learning and self-discovery along with my characters that they have some insights about themselves and their lives, and that the challenges and choices my characters make enlighten and inspire them a little bit. That they are enriched and that they feel that they are not alone.

Learn more about Mary Ann at...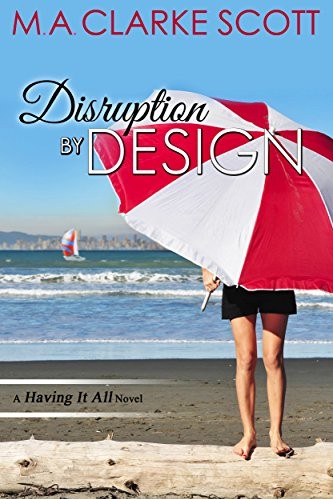 What is the price of sacrifice, when love is the prize?

Alexa is a gifted architect. She grew up watching her mother pay a heavy price for love, at the loss of her freedom, her creativity and her identity– a price Alexa swore she would never pay. She spent her youth helping her working mom take care of their home, her sick father and her six younger siblings. Now nothing will stand in the way of her success.

Bruce has success in spades. He lives a life of leisure after selling his software company for millions. But money can't buy the thing he desires most, and was deprived of as a child when his mother left him and his three older brothers in the care of his bullying dad- the love and nurturing of a woman, a comfortable home and a family of his own.

When a crisis obliges them to play house together, can a few weeks in each other's company disrupt their carefully constructed worlds

---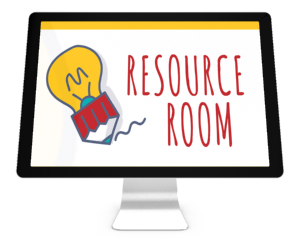 Want to know about new posts in the Procrastinator's Paradise?

Join our free Resource Room! Not only will you get access to lots more great content to help you on your path to publication, you'll also be added to our once-a-week email in which we share updates of content here and even more tips for writers.
Honestly, we are the best tippers around! (Maybe not the best punsters, though...)
Now, get back to your writing!
xo Donna, Eileen & Crystal